Italian English French Slovak
My job is to help you break down your language barriers
My name is Emanuela Cardetta and I have worked as an interpreter and translator since 2009. I hold a Master's Degree in Conference Interpreting and my working languages are Italian (my mother tongue), English, French and Slovak.
Over the years, thanks to a wide variety of interpreting and translating assignments, I have had the chance to handle many different topics, but my main specialisms are wine, tourism and immigration. I always work to provide top quality services and my assets are professionalism, precision and punctuality.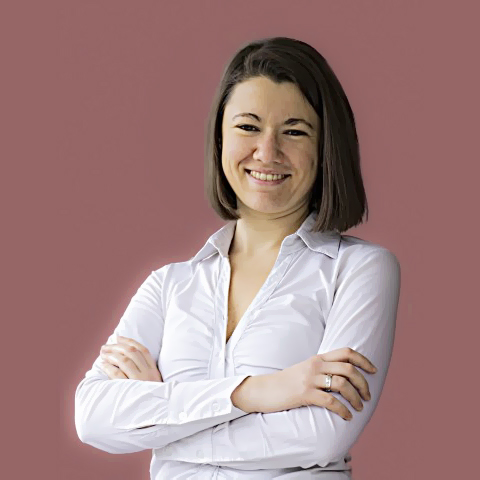 Why should you choose me?
Customer satisfaction always ranks first for me. For this reason, at the end of each assignment I ask my clients to give me some feedback and to fill a short evaluation form where they assess my job. This is how they assessed my services.
Ms. Cardetta strikes that rare balance of being personable and genuinely interested in her client's work while maintaining a thoroughly professional approach concerning her own skills as an interpreter.
Ms Cardetta has tackled her work with expertise and diligence. We have been very satisfied with her interpreting skills and highly recommend Ms Cardetta for interpreting assignments. She also has a very friendly disposition and is excellent at working in a dynamic environment and participating in team projects.
La dott. Emanuela Cardetta ha svolto attività di interpretazione simultanea italiano-inglese in occasione di una conferenza della nostra associazione. Giudizio sul servizio prestato: ottimo.
Emanuela Cardetta ha collaborato con professionalità e competenza in qualità di interprete di conferenza prestando il servizio di interpretazione simultanea italiano-francese.
Emanuela Cardetta ha collaborato brillantemente e con competenza ai lavori del Consiglio Generale del Partito Radicale. Ha effettuato la traduzione simultanea italiano-francese nei tre giorni della conferenza (…) con apprezzamento e soddisfazione unanime.
La dott.ssa Cardetta ha prestato servizio presso il nostro centro come interprete e traduttrice dall'italiano all'inglese e dall'inglese all'italiano. (…) La dottoressa Cardetta ha svolto questi incarichi con professionalità e precisione, riscontrando pareri e valutazioni positive.